Peak 8 Park Forest Luxury Mountain Chalet - Very Close To Slopes! #344550001
Property overview
Peak 8, Breckenridge, CO, USA
Chalet

176

m²

Sleeps: 8

Bedrooms: 3

Bathrooms: 2

Separate WCs: 1

Min Stay: 3 nights
Premier Partner
Instant Confirmation
Good for families
Hot Tub
No Smoking
Internet
3 Bed 3 Bath Mountain View, Private Hot Tub, Walk To Slopes!
Tour this property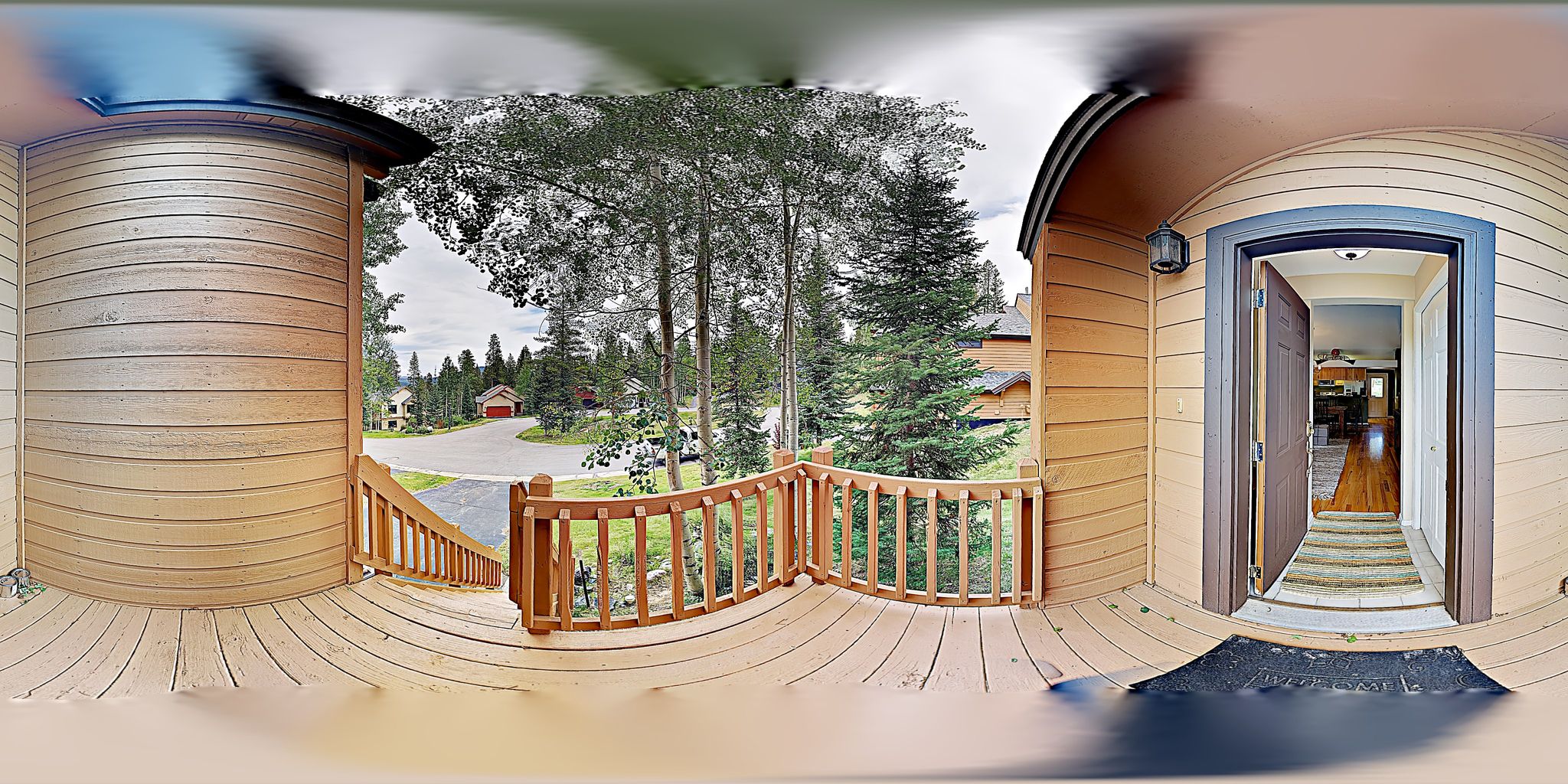 Owner
Ask a question
Doug Benson
Member Since 2012
Languages:

english, Can translate any languages.
The owner or manager of this property consistently provides great experiences for their guests.
About Doug Benson
Hi, We are Doug and Catherine Benson. We purchased our place in Park Forest Estates at the end of 2013, but did not list it to rent until 2016. We live in Denver and have three kids that all love to snowboard. We spend time here in the mountains and also in the Bahamas! You can see our place there at VRBO 439530 and VRBO 629128.
Doug Benson purchased this Chalet in 2013
Why Doug Benson chose Peak 8
I spent a lot of time looking at places throughout the Breckenridge area. The two things to consider is whether you want to be in town or on the mountain. After many trips, we decided it is better to be on the mountain. We chose Park Forest for several reasons. First is proximity to the mountain. It is a great location either in winter or summer as we are so close to the Nordic Center. We also love the fact that even though technically a townhome, this home shares no walls in common, so it is very private and quiet.
What makes this Chalet unique
I think Park Forest is the perfect location. Within Park Forest I think we have the best location as you can walk out the back door and through the parking lot to the shuttle stop. From there it is one stop to the base and the gondola where you can either go up the mountain or down into town. Once you arrive you can get around without a vehicle.
Facilities
Featured
No Smoking

Washer & Dryer

TV

Satellite or Cable

Children Welcome

Internet

Fireplace

Parking

Hot Tub

Heater
Bathrooms
Bathrooms: 2, Separate WCs: 1
House Rules
Check-in: 3:00 pm
Check-out: 10:00 am
No smoking
Strict non-smoking house.
Children allowed
Great place for children of all ages.
Cancellation Policy
100% refund if canceled at least 30 days before arrival date. 50% refund if canceled at least 14 days before arrival date.
Reviews
1–6 of 21
Great location on mountain
Very comfortable and well equipped. Hot tub was clean as was the entire chalet. Make sure to review the parking instructions next to the garage door entrance. This allows one to park within easy walking distance to the Free Ride shuttle bus stop to Peaks 7 and 8.
Owner's Response:
Hi Jay,
Glad you enjoyed your stay. Good suggestion on the parking tip. We hope to see you in the mountains again soon.
Cheers,
Doug B.
Beautiful and spacious
Unfortunately, due to illness, only 2 of our party of 6 made the trip. The house would have held 6 very comfortably. The furnishings were great, comfortable beds, convenient location. The only negative was that the tap water tastes bad. My husband suggested a new water filter on the refrigerator
Owner's Response:
Gail,
I am so sorry about the illness and timing. I am hoping you enjoyed the snow, great year. If you choose to visit again for a ski trip, I'll give you 2 1/2 free days on a week trip!
Cheers!
Doug B.
Great location
Clean, plenty of room, quiet, great location
Great Stay
We had a great time staying at this house for an epic snowstorm. Great location and very nice amenities. Doug was great and always quick to respond when we had questions. Rent this home and you'll be glad you did!
Very nice rental
We enjoyed our stay and the owner was responsive. While we were there we got 28 inches of snow which was great for skiing. Unfortunately we had to dig our car out of the driveway and there was no snow shovel available in the unit. We ended up digging ourselves out with a plastic toboggan sled and a snow disc. The snow removal service did show up the last night. Other than that, we found the unit to be well equipped and comfortable.
Owner's Response:
Terry, I am SO sorry there was no snow shovel. There was at the beginning of the season! There will be one next time. So glad you enjoyed your time. Snow has been incredible! Hope to see you again.
Cheers,
Doug B,
Great place to stay while in Breckenridge!
Great place to stay while in Breck! The house was very nice and well furnished. Hot tub was great! We enjoyed the Sonos sound system too! We felt at home while on vacation. Couldn't ask for better!
1–6 of 21
Location
Peak 8, Breckenridge, CO, USA
We are located up on the mountain just steps away from the base of Peak 8. You can walk up and catch the gondola into town and catch the gondola back to the top where you can walk the block back to the unit.